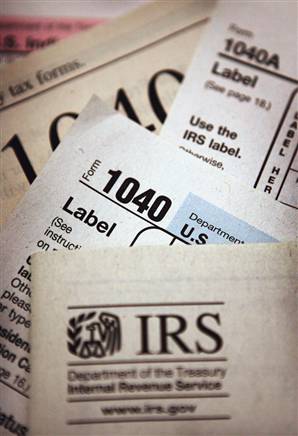 Posted By Paul

As the tax deadline approaches many people are faced with the question of whether or not they should do their own taxes or hire an accountant.
My view on the subject is that you should do your taxes for as long as you can possibly stand to.
Here is the basic progression I took with my taxes:
1) The EZ form. Ah those wonderful days of getting your taxes done in an hour. If you qualify for the EZ form, then by all means do your taxes yourself. I would say that ANYONE can do the EZ form by themselves or with a little help from a friend or relative.
2)
Turbo Tax
. When I no longer qualified to do the EZ form I moved to using Turbo Tax. I think Turbo Tax is a great product, it served me well for many years. For those of you who are unaware of this product, it's essentially a piece of software that asks you a bunch of questions and based on your answers it fills out your tax forms for you. If you no longer qualify for the EZ form but your taxes aren't THAT complicated then I would highly recommend this product.
3) The accountant. I remember very well what made me switch over from Turbo Tax to an accountant. It had been a year with a lot of crazy tax events (stock sales, buying my first house, etc.), and I had decided to try Turbo Tax once again. The first problem I ran into was I was unsure of what info Turbo Tax wanted. Turbo Tax would ask me for some value related to the closing costs for my home and I would look through my stack of home buying forms trying to figure out which value(s) it wanted. I made it through Turbo Tax with my best guess as to what it wanted and I ended up with a tax bill that was over $10000 (the biggest I'd ever had)! That was enough to get me to give the accountant a try. I got a recommendation for an accountant sent them my forms and had them do it (case in point, they came up with the exact same number that Turbo Tax did).
At that point I kept planning on going back to Turbo Tax as soon as I had a 'simple tax year', but that just never seemed to happen. Every year since had some significant tax event (house sale, marriage, starting a business, etc.) that made me willing to pay for an expert.
Now that my wife has her own business we pretty much involve the accountant every year. Our finances have evolved to the point where paying an expert is worth it to us.
One other point, is that this last year I switched accountants. Why? I was happy with the service that my accountant gave me, but they had sold their practice to a larger downtown firm and over the last few years their tax prep fees had gradually increased to the point where they were almost double what I had originally been paying. I started shopping around and quickly found an accountant that also gave good service (which for me means good communication via email and phone) and that was almost half the price.
How did I find an accountant? Well I just started asking around. I was lucky to have friends and coworkers that were all similar to me from a tax standpoint, and that were willing to tell me how much their tax preparation cost and how happy they were with their accountant.
So do your own taxes yourself for as long as you can do them with confidence and without driving yourself crazy. Once you decide to get an accountant, ask around to get an idea of price and recommendations, and don't hesitate to shop around if you ever feel like your accountant is getting overpriced.